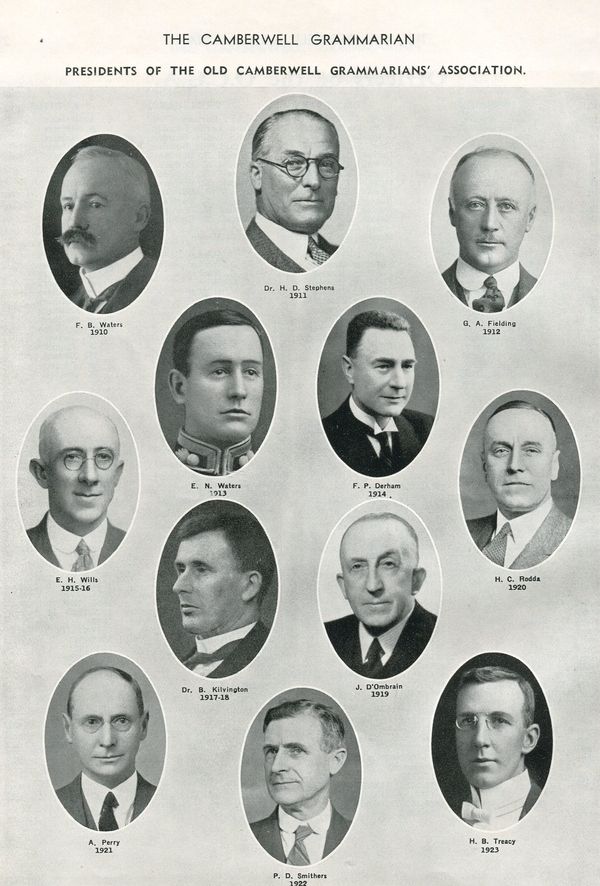 Although the School was founded in 1886, it was not until March 9, 1910 that the Old Camberwell Grammarians' Association was formed. On the evening of that day sixty Old Boys met at "The Savoy", Little Collins Street. The Principal of the School, Mr. A.S. Hall, was in the chair.

G.A Fielding moved, and Douglas Stephens seconded, "That an association to be called 'The Old Camberwell Grammarians' Association', to be formed with the following objects: (1) To hold reunions of members not less than once a year, (2) to keep Old Boys in touch with one another, (3) to take such steps as the members of the Council may from time to time think desirable to foster and increase the interest of Old Boys in the School."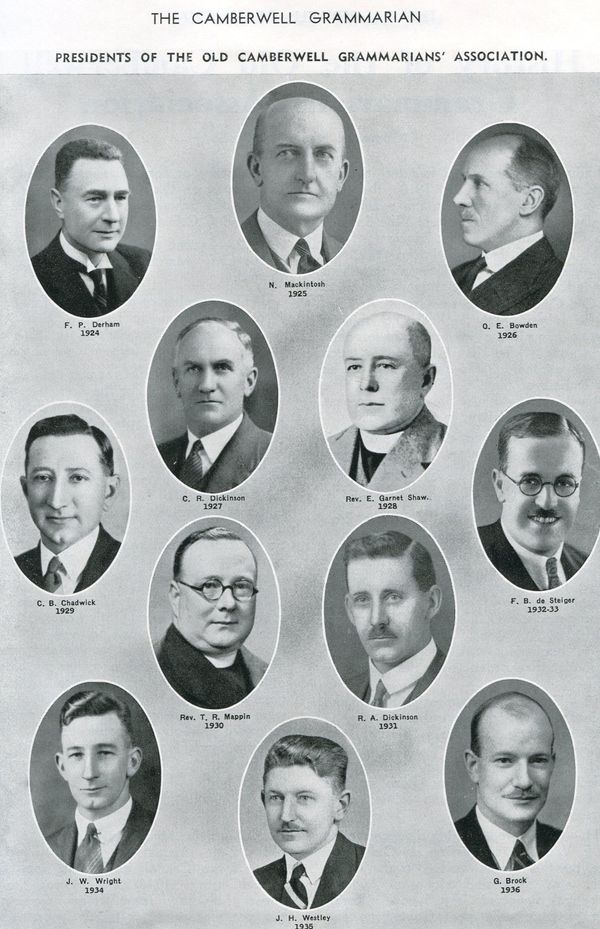 The first office-bearers elected were President, Frederick B. Waters,Esq., Vice President, Dr. H. Douglas Stephens, Hon. Secretary and Treasurer: F.P. Derham, Esq. Committee, G.A Fielding, Esq., Ben Lewis, Esq., J.L. Bowden, Esq., W. P. Smithers Esp., W. Macrow, Esq., H. Rodda, Esq.

At the supper which followed the toasts of the two Old Boys responsible for calling the meeting F. P. Derham and J.L. Bowden were proposed. The toast of the first President was proposed by C. Cummins Cherry, and seconded by A.S Hall. Thus the O.C.G.A had its beginning.