Season Late August to Early April

Competition Mercantile Cricket Association (MCA)
Teams We currently have 2 teams, one in B grade and C-north grade. Games are on a mix of Saturdays and Sundays.
Our C-north team is a one-day game only team, while B grade has a mix of one day and two day (across 2 weeks) games.
Training Times Tuesdays and Thursdays from 6pm to 8pm (depending on daylight)
About the club The Old Camberwell Grammarians Cricket Club was recently restarted in the 2015/16 season when a group of 2006 OCG leavers decided to take up running the former Hartwell Uniting Old Camberwell Cricket Club.
The first season comprised of 1 team in MCA B grade which made the grand final of that season. Our most recent season saw an expansion to 2 teams, adding a C-north one day team. Again in our second season, we made it to the grand final but fell short of the premiership.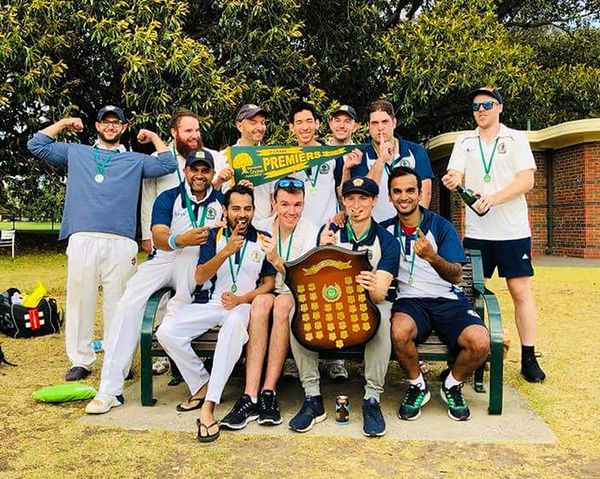 Our club is built around mateship and community and we have a mix of OCG old boys and non-Old Boys. The club is highly social and will host many social functions for club members, family and friends throughout the year.
With the new OCG sports complex completed, we are extremely excited to be calling the venue our home ground for both matches and training. Our next goal is to continue expanding the club, with a particular focus of connecting more with OCG students, allowing them to play senior cricket while still in high school.
Anyone interested in joining the club should contact us via email secretary.ocgcc@gmail.com or reach out on the Facebook page: https://www.facebook.com/OCGCC/. Alternatively, just come along to a training night and we'd be more than happy to have you!